We value your feedback, opinions and ideas.
Welcome to InnovatioNews, the most exhaustive source of information about the innovation ecosystem in Colorado.
If you have company news, events of interest, or would like to contribute or share your ideas with us, please use the form below.
Thank you.
IN the Spotlight
Thomas Frey looks at the future of robots.
Read his blog…
IN Services
Browse INterviews
Featuring Top 5/32 of INterviews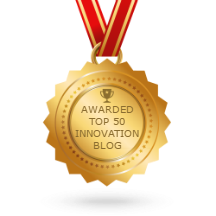 Browse Blogs
Featuring Top 5/276 of Blogs
Upcoming Events
Entrepreneurial by Nature
Who Are We?
InnovatioNews is a unique online publication covering all things innovative across Colorado.
Why unique?
Because no other publication, print or online, is delivering the latest news about Colorado innovation along with compelling, original stories about new startups, new products and services -- and the investment in these business sparkplugs that's helping drive the state's economy and creating new jobs for the future.
InnovatioNews is a proud member of TiE Rockies
The mission and purpose of TiE Rockies is to support entrepreneurs via an award-winning mentoring program, education, fundraising and networking.